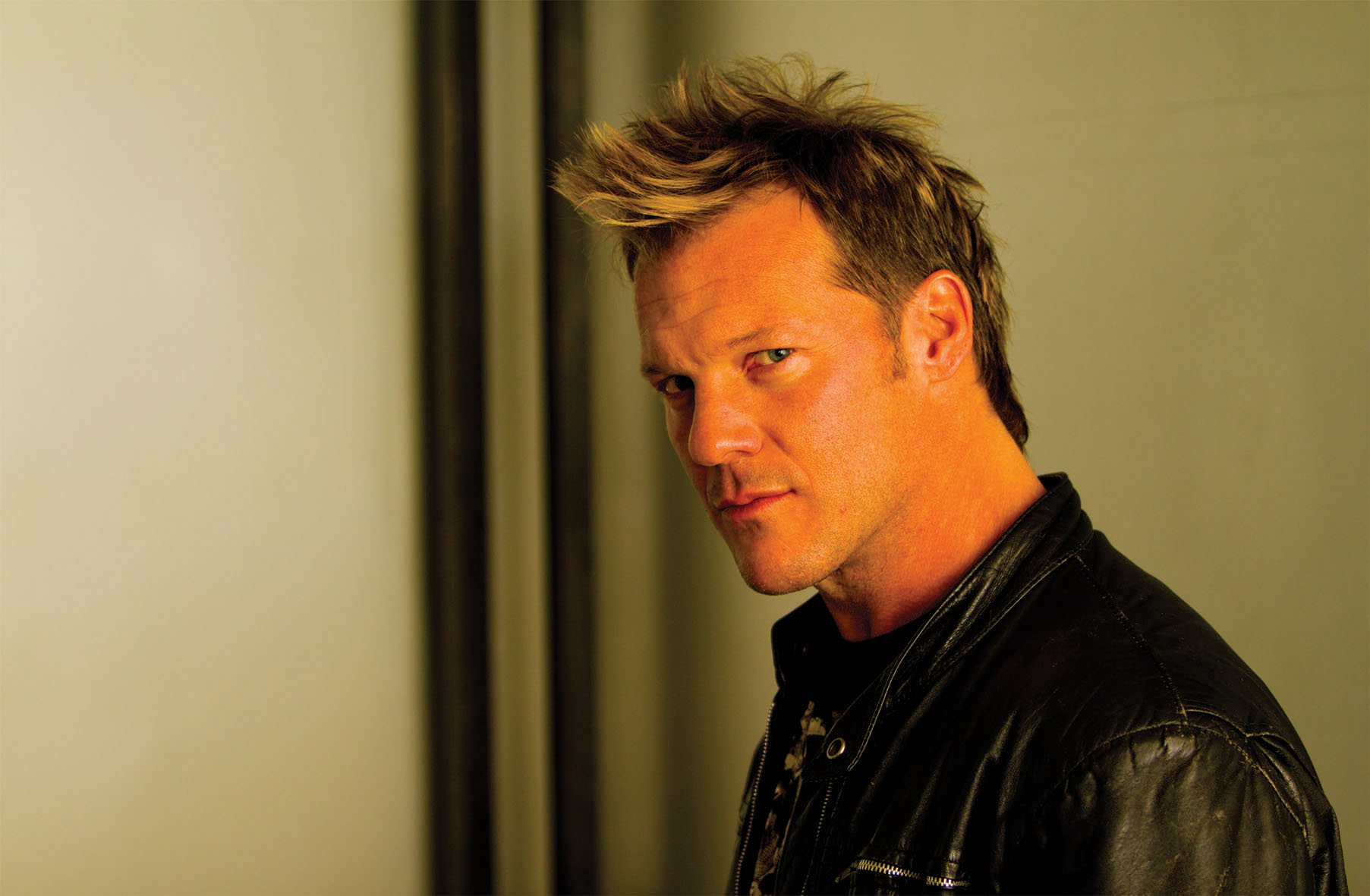 Chris Jericho has been one of the most controversial superstars in XWI history, and is constantly playing with the crowds emotions. Well recently, XWI caught up with Chris Jericho to see what's really going on in his mind. 
Question 1: You were normally the... the victim of the attacks of the masked man and then it was revealed you were in with Fandango after he took off his mask. Why?
"It was all a plan of my mastermind. All those times when people thought they embarrassed me and that I was nothing but a piece of Crap was all a part of my way to get what I wanted.. Fandango was young man who I have taken under my wing. I watched the XWI Drown with everyone in the back being nothing but stealers.. They Stole my catchphrases, My Hairstyle even my Return. I wanted to shake the XWI Universe and I did by winning the hearts of the XWI Universe. They cheered me, They loved me and then ... [Chris Jericho laughs as he has a cocky grin on his face]"
Question 2: How long did you have it planned?

"Well, It was the very first day since I came to the XWI. I first planned to play with these pathetic fans.. I gave them exactly What they wanted.. they inturn Cheered me on and showed their support.. and then.. Then I saw CM Punk. I saw him rip me off as he called himself the Best in the world. as he acted like a Smart Ass that he has always been trying to Humiliate me and I LET HIM. I Let him beat me I let him humiliate me. Now I am sure your stupid little head won't understand as to WHY I let him humiliate me.  It's like a simple game of Chess.. I let him play the move but I had my eyes on a bigger target. I had the masked man attack me, Attack every opponent Punk faced and he has all the attention. i knew TeJ would meddle and he did. Now look what I have done.. I got CM Punk FIRED from the XWI. I even got TEJ Fired. I hit two targets with one shot.. Now we see the After Affect. We had The Billionaire Shane Mcmohan reveal himself, He plans for a take over. All of this with my simple Masterplan. 
Question 3: What are your future plans?

Well my future plans are to stick with Fandango and have him be a Star like me. Fandango is a impressive young kid.. and we have Big plans. As of Now we have all the attention in the world on us and that is exactly what we wanted. We proved to the world that we are dangerous. Weather I go for the XWI Title or stick to Beating people down with Fandango One thing what shall remain is that I will be dominating the XWI in the coming weeks and XWI SHALL NEVERRR EVERRR BE THE SAMEEE AGAINN.

Jericho walked away from us after that, but this proves he always has a lot on his mind... What's next for him?
OOC: Sorry if it doesn't look the best, just wanted to get this posted during Payback.